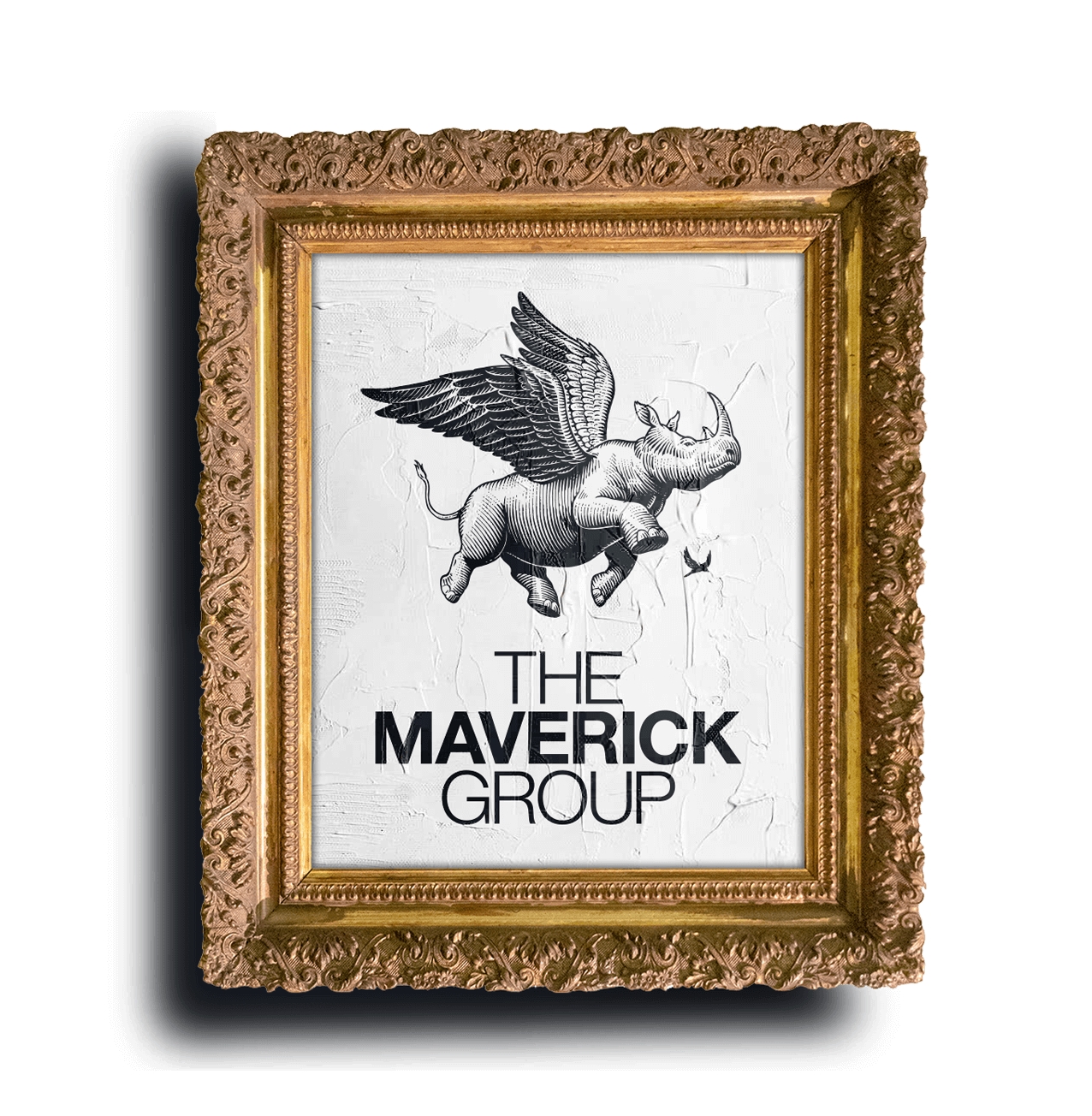 Brave.
Agile.
Impactful.
WE ARE THE
MAVERICK GROUP.
We are an independent integrated agency group driven by a passion for transforming brands, solving problems, creating meaning and delivering impact.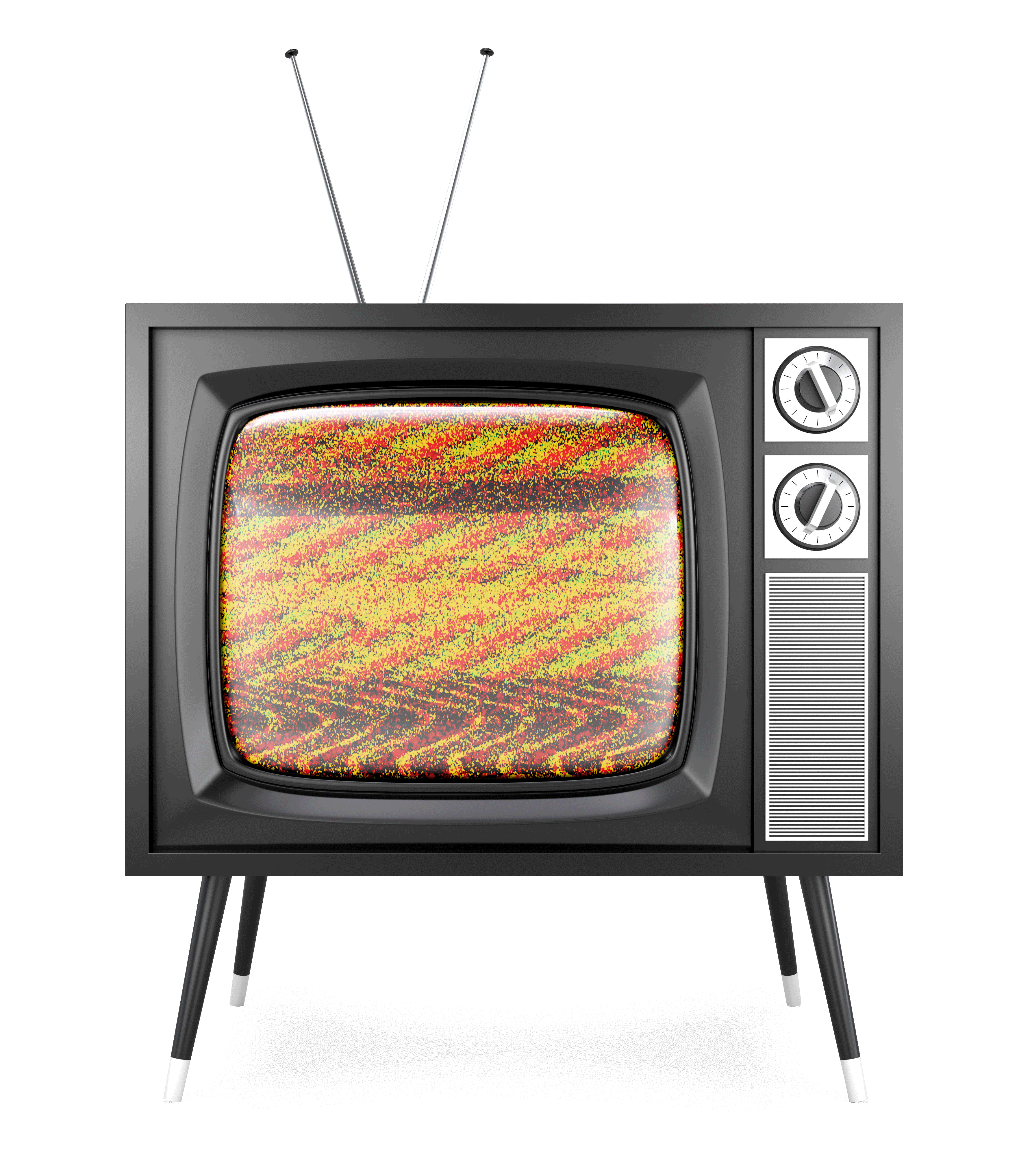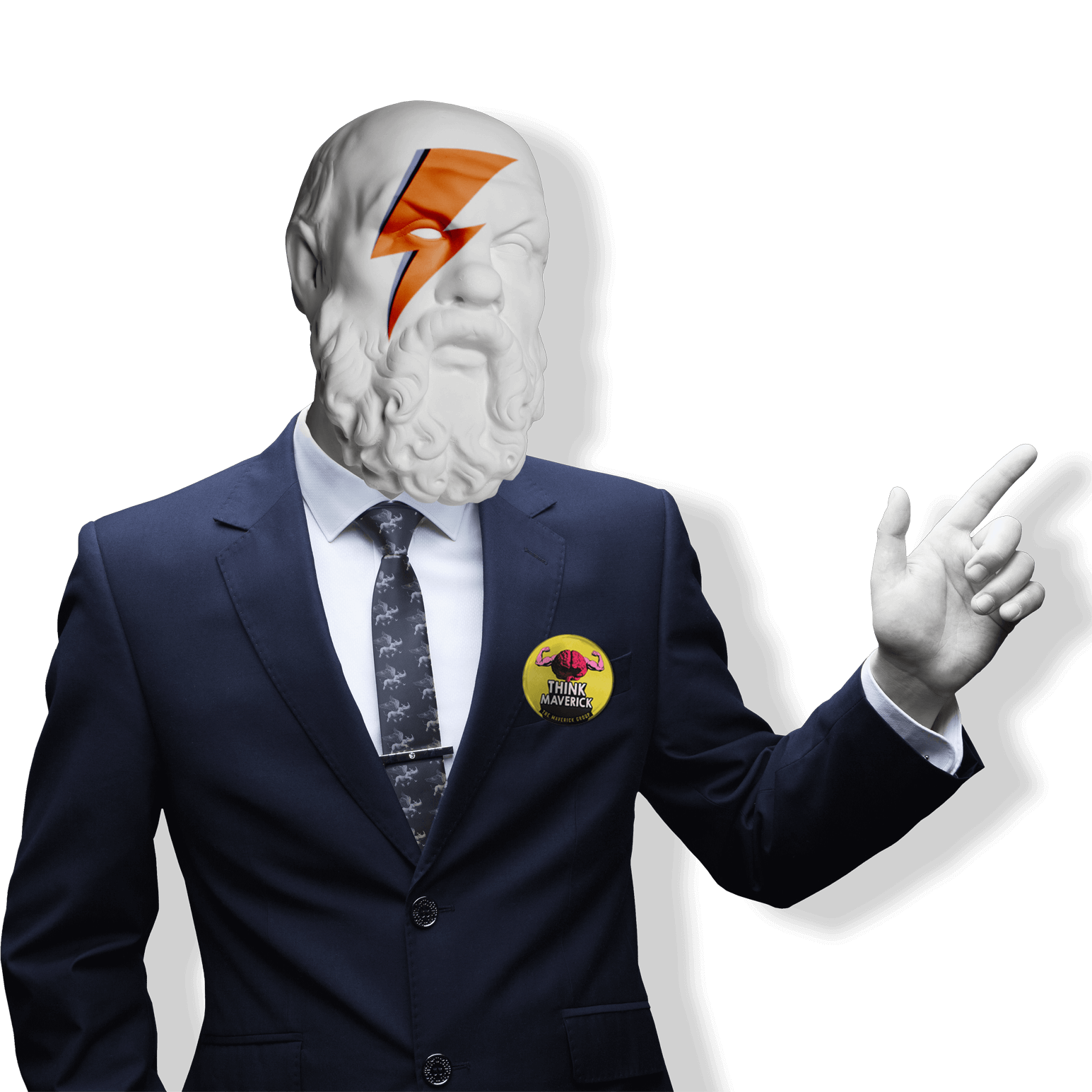 We help unlock
your Maverick
potential
Brands only matter when they do things that make them matter. Fail to matter and… err… sorry, who are we talking about again?
In the battle for hearts and minds the Mavericks have the advantage. Those that know that it isn't the size of the dog in the fight that matters, but the size of the fight in the dog. The challengers and agitators that stand out while others shut down. Those that know how to THINK MAVERICK.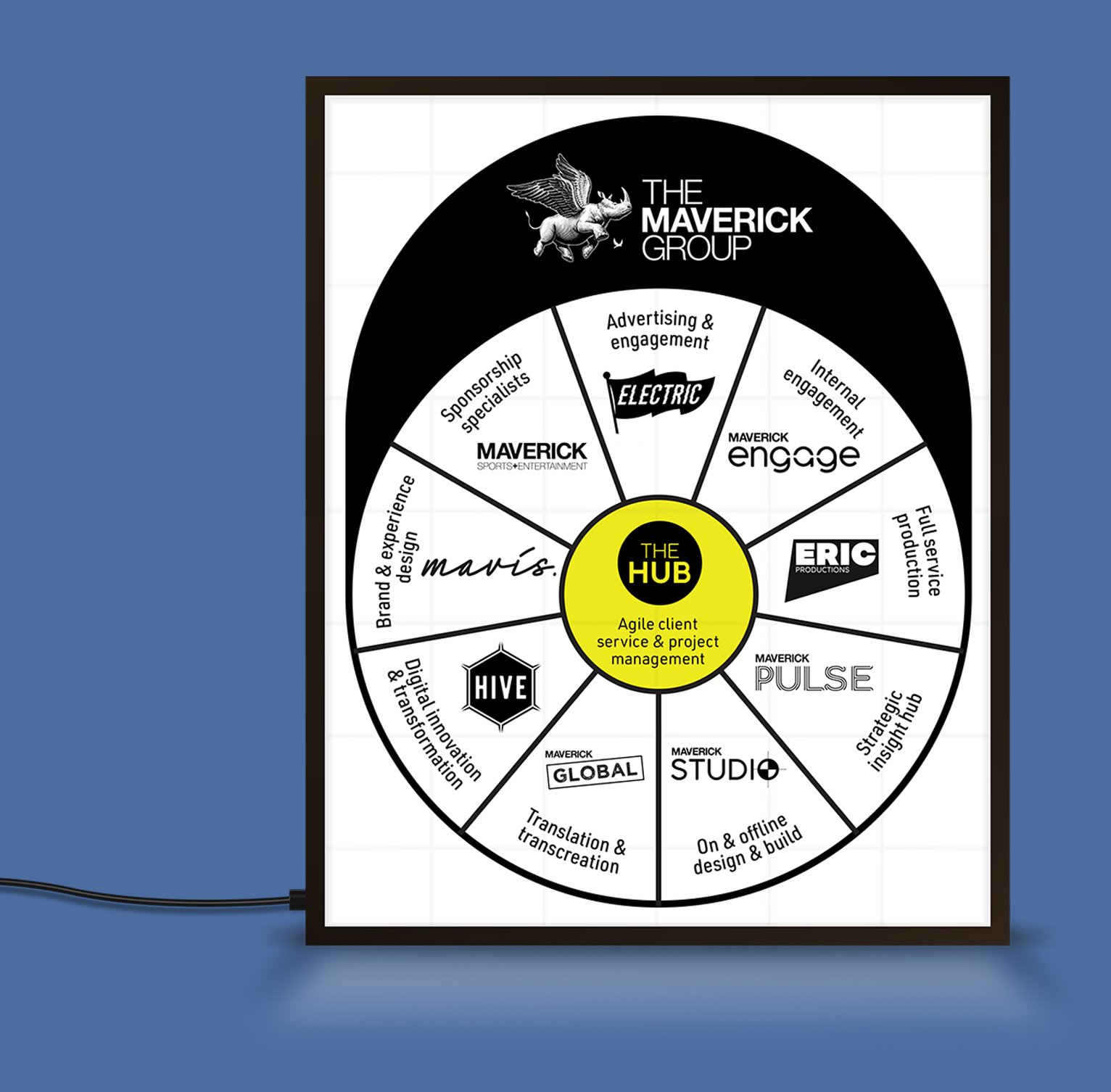 When it comes to
transformation,
we've got the
whole nine yards.
Clients and projects have changed – identikit solutions no longer cut the mustard. THE HUB is our way of delivering best-in-class strategic, creative and commercial transformation in the most agile way possible.
Unique to The Maverick Group, THE HUB is our single point of contact between our clients and our collective expertise. This tight knit team of Account Handlers and Project Managers orchestrate every project, building specialist teams to best service specific client tasks while avoiding duplication of roles, effort and cost.
Go to Services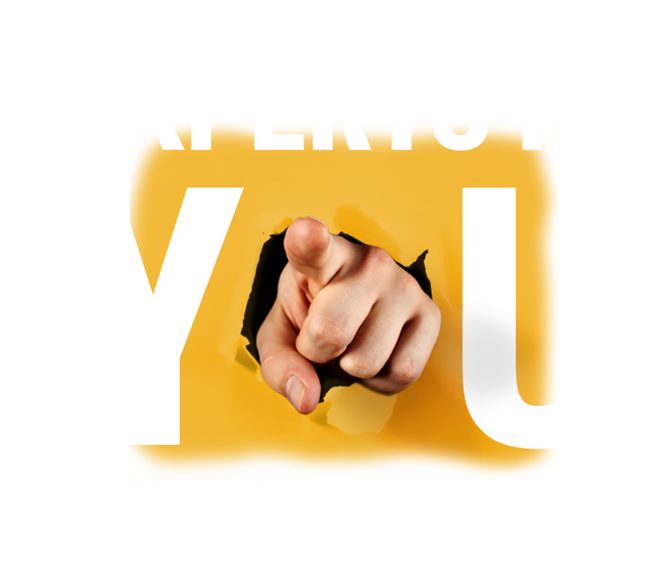 When you work with The Maverick Group you can expect a client-agency relationship that goes way beyond the usual.
To us you're more than just a client, and we're more than just your agency. We are your ally, your proudest ambassador, and we want to be your right arm for the long term – solving the  challenges that face you right now whilst getting geared up for the big opportunities still to come.